The Board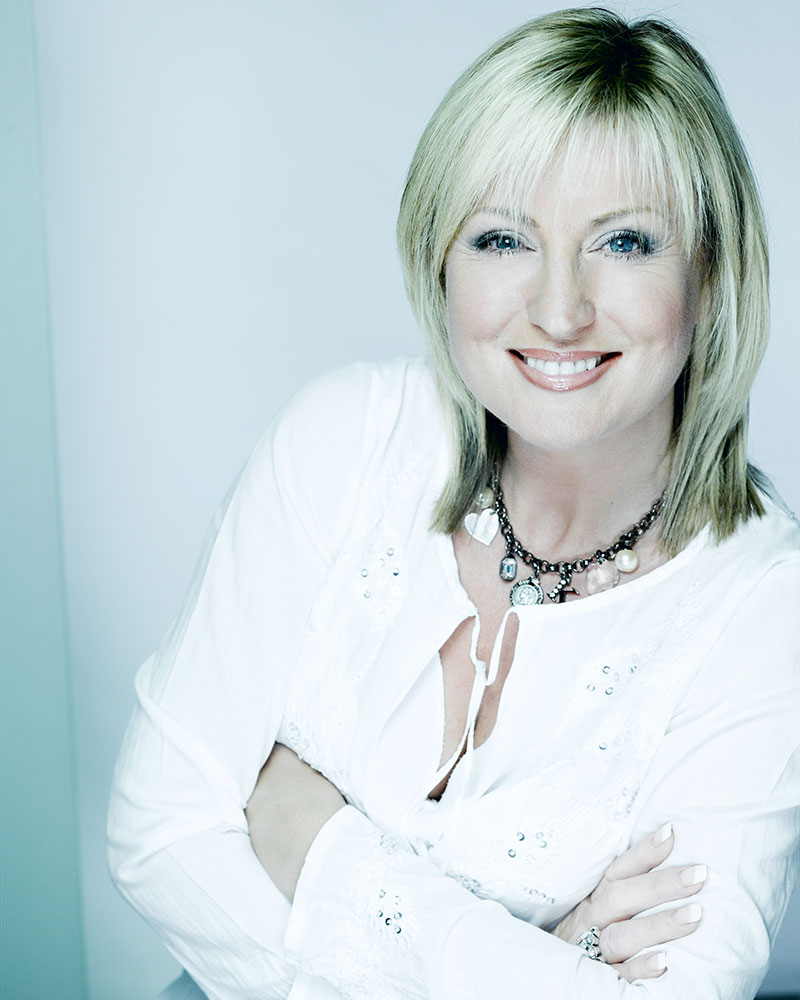 Lynda Bryans (Chairperson)
Lynda Bryans began her career in the media industry in 1981. Her first job was working as a temporary copy typist for UTV that summer which was immediately followed by a job working as a secretary in the Religious Affairs department at BBC Northern Ireland. She went on to become a newsreader and reporter on BBC's Inside Ulster, as well as reading daytime news bulletins and briefly covering continuity shifts for BBC NI.
Lynda's career as a broadcaster began when she applied, as a staff member, for a screen test at the BBC, and she became a continuity announcer and newsreader for the Corporation in Belfast. In an interview with The News Letter, she stated, "I thought I'd apply for a laugh, and ended up being one of six picked out of 100."
Lynda also presented on network BBC programmes. She was a presenter and reporter for the BBC News and Current Affairs series Here and Now, and also reported for the Holiday programme until its axe in 2007.
Other television credits include Portrush Sea Rescue, News 40, ITV's recreation of news events from World War II in a contemporary style, and Bethlehem Year Zero and Dateline Jerusalem, recreating the news events at the time of the birth and death of Jesus Christ. From 2001 to 2005, she appeared as an occasional newscaster on the ITV News Channel at weekends.
As well as presenting UTV Live, Bryans and Nesbitt also presented Anglia Television's networked Sunday Morning series from 1999 to 2001 and UTV's home and garden series Home Sweet Home in 2004 and 2006.
Carolyn Stewart (Vice Chairman)
Carolyn Stewart, originally from North Belfast, is one of Northern Ireland's most popular and well-known radio presenters and club DJs.
Carolyn started her DJ career in Belfast's very first disco bar back in 1985. In the years that followed, her crowd-pulling powers and larger than life personality ensured that she would become one of Northern Ireland's most popular and in-demand club jocks. The success of her club nights would take her right across Ireland and beyond, including a mammoth 12 week (nightly) stint at some of Europe's hottest nightclubs of the time. She also went on to win Northern Ireland DJ of the year in 1988.
On her return from Europe, Carolyn undertook her first radio presenting job at Cool FM, the newly formed sister station of Northern Ireland's largest commercial radio station Downtown Radio. Her nighttime show was hugely popular right from inception (including the much loved feature "Cool Goes Quiet") and drew unprecedented audience figures for a nighttime programme, even out-stripping the station's breakfast show.
From 1990 until 2005, Carolyn would be synonymous with Cool FM and it would be synonymous with her. Throughout these years she was to become the station's most high profile and successful presenter. She also chose to interview unknown acts of the time and helped to raise the profile of fledgling artists such as Amy Winehouse, Alicia Keys, Anastacia, Usher, Destiny's Child and Beverley Knight. On the back of her RnB-music-loving roots, she also went on to present and produce a specialist RnB Sunday night show on Cool which pulled in thousands of listeners, again contradicting traditional radio industry listening figures for the time of day.
In the mid-nineties and on the back of her radio success, Carolyn also worked as a co-presenter, alongside Patrick Kielty, on UTV's Saturday morning programme SUS. The show was hugely popular and ran for two summer seasons. Carolyn also presented on the popular UTV/RTE joint travel production Bon Voyage and the BBC's Petrolheads programme in 2008. Carolyn also presented UTV Life's weekly entertainment guide for the best part of the noughties.
Carolyn left Cool FM in 2005 to join UTV's new radio station U105. She initially presented U105-late (also known as "the Night Birds show"), Monday to Thursday 9pm to 12pm and the hugely successful Saturday Night House Party, Saturdays 6pm to 10pm. After just over a year on air, she presented and single-handedly produced a one-of-a-kind and never-been-done-before "Night Birds Night Out" live show from the television studios of UTV with a live audience as well as live music and guests – the show went on to be nominated for a best show gong at Ireland's PPI Awards in 2007. Carolyn now presents the U105 Lunchtime show 12-3pm, the hugely popular Lunchtime Bistro and the upbeat and lively Saturday Night House Party from 6pm -10pm.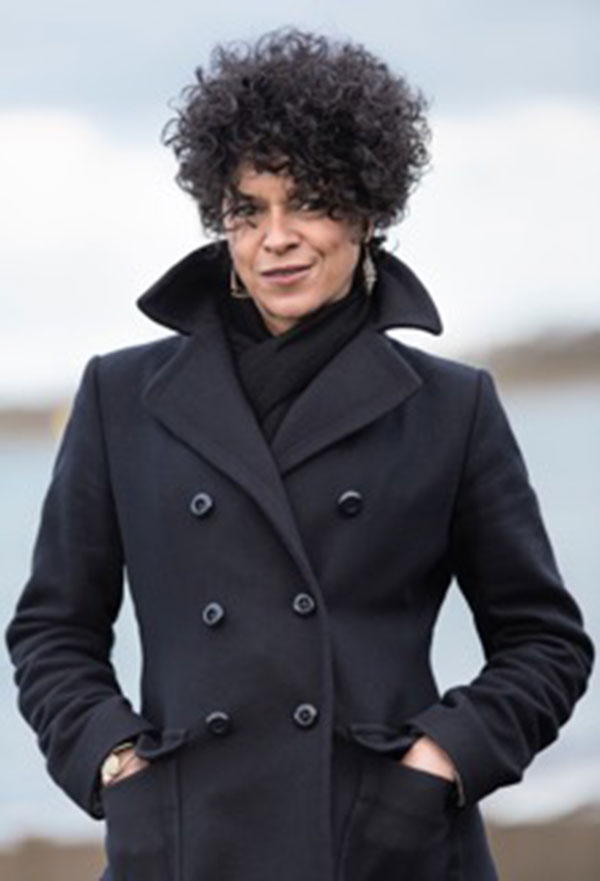 Jim Browne (Financial Guarantor)
Jim Browne is Youth Lyric's financial guarantor. He is retired after many years as a Director in the Health Service. He has been a member of the Youth Lyric Board of Trustees  since 2003.
William Scott (Board Member)
William has been a keen supporter of Youth Lyric for over twenty years,
and was delighted to accept an invitation to join the board of trustees in 2016.
William is a Television Director at UTV.
He joined Ulster Television in 1974 and has worked on a huge variety of programmes, including seventeen years of The Gerry Kelly Show.
Retiring in the summer of 2018 he is looking forward to having more time to dedicate to working for Youth Lyric.
William is a member of The British Academy of Film and Television Arts (BAFTA).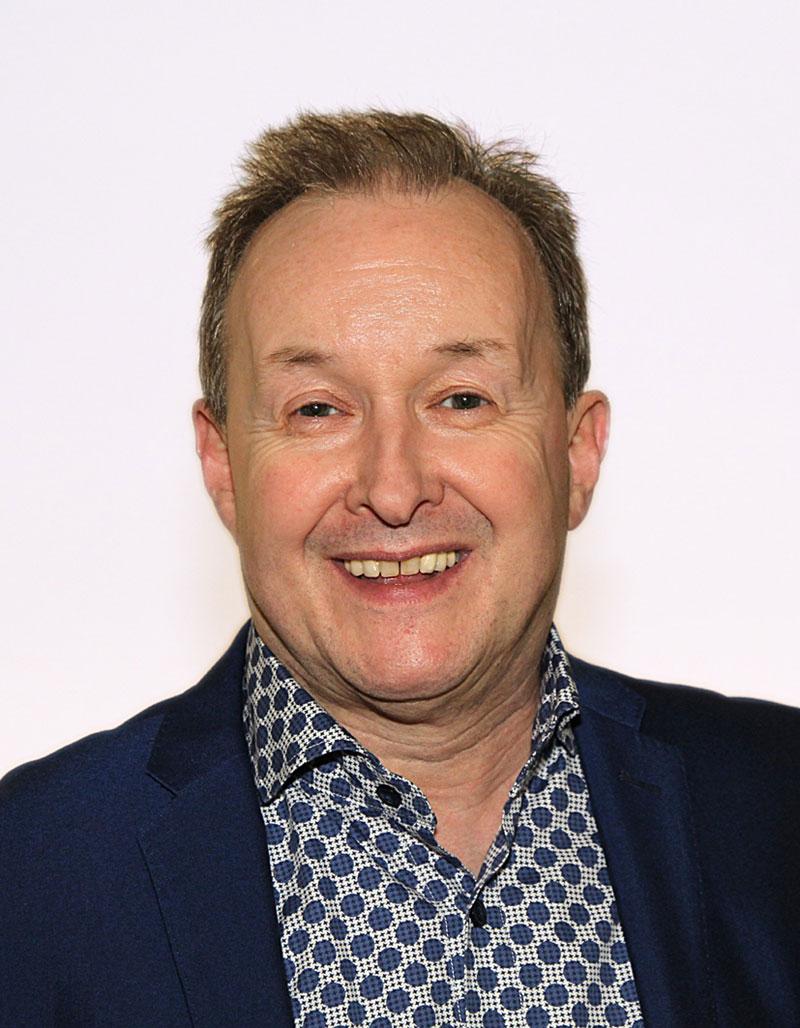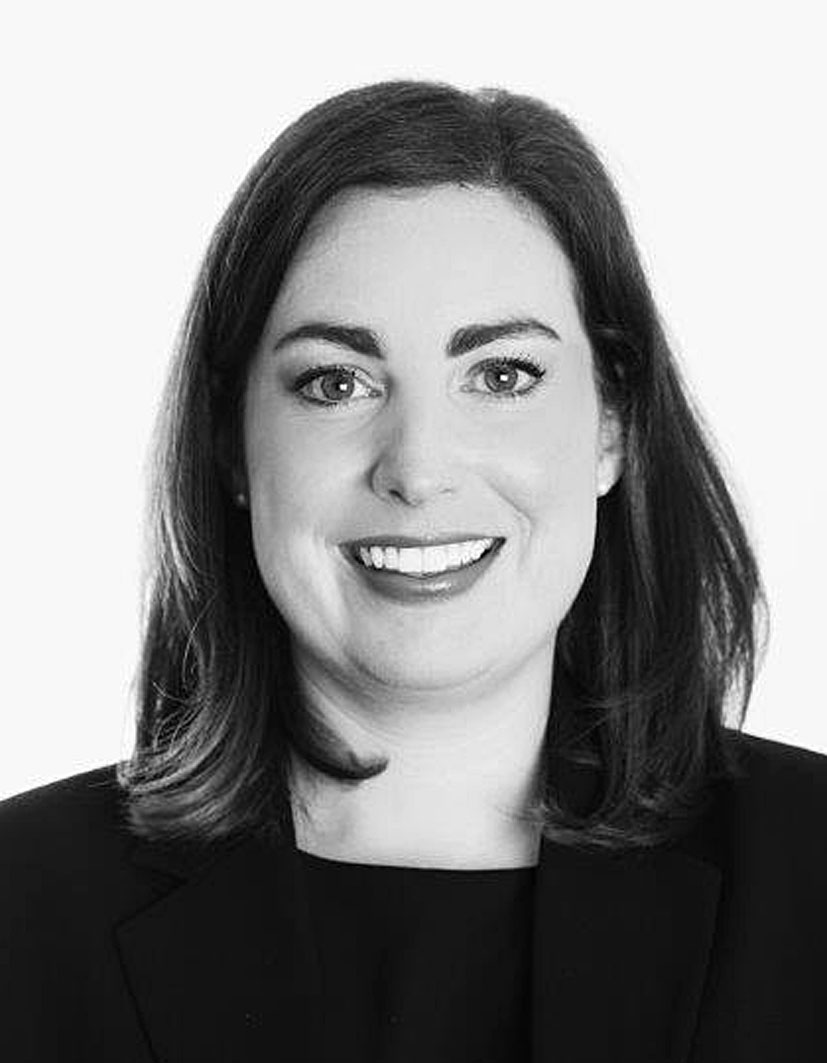 Catherine Cooney (Board Member)
Catherine is an experienced lawyer specialising in corporate, commercial and charity law. She worked in a city centre law firm from 2008 and joined Worthingtons as a Partner in 2018. She represents companies, charities, social enterprises, housing associations, local authorities and schools.
Catherine advises charity trustees, company directors and committee members and supports their senior management teams. She advises business owners in all matters including shareholder and investor agreements, setting up a company, contracts and buying and selling businesses.
Catherine has been ranked in Chambers for the last two years in Charity Law in Northern Ireland and regularly delivers board training to charity trustees and company directors. Catherine has an excellent reputation for her comprehensive expertise in charity law with a high level of technical knowledge.
Natalie Gilbert (Board Member, Head of Curriculum and Tutor)
Natalie Gilbert has been teaching Drama for 27 years and is currently Head of Performing Arts at Antrim Grammar, where she coordinates GCSE Drama and A-level Performing Arts classes.
Natalie
 is also currently a CEA examiner and visits schools in Northern Ireland each year to watch and assess A- level performances.
A tutor at Youth Lyric for over 20 years 
Natalie
 thoroughly enjoys teaching acting skills and preparing students for their Trinity Guildhall acting exams.  
Natalie
 is also the staff representative on the Youth Lyric Board of Trustees.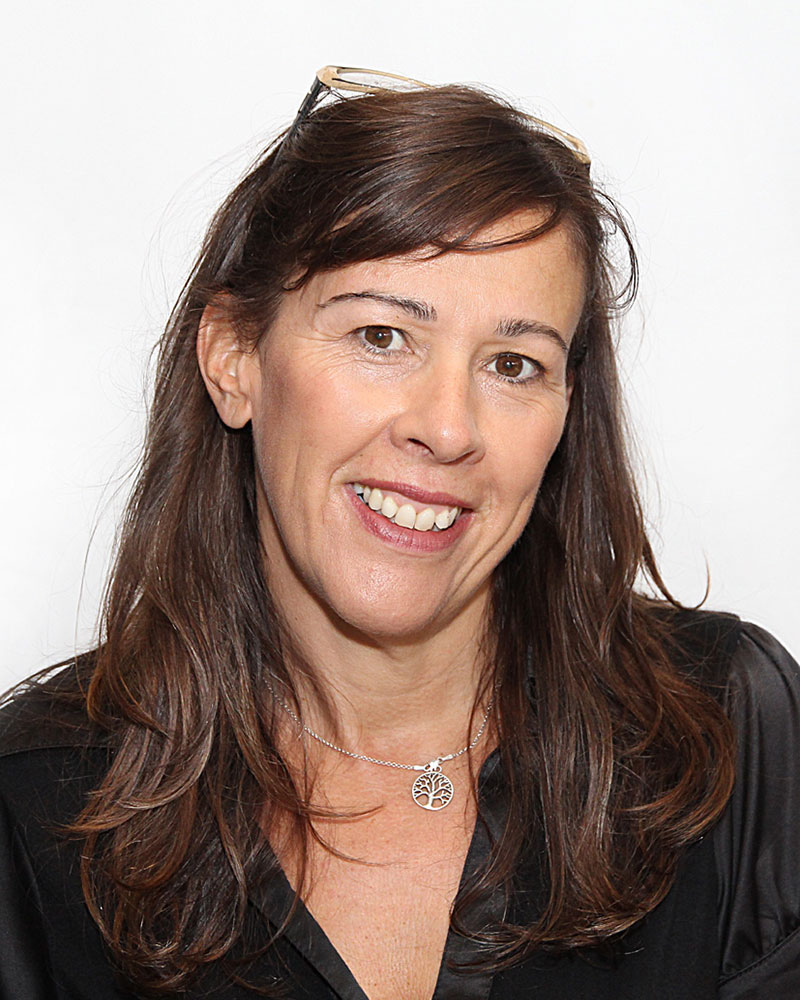 Joanna Dickey (Board Member and Tutor)
Mrs. Joanna Dickey has a First class honours degree in English and Drama and a PGCE from Queen's University in Belfast. Joanna is also a teacher and Head of Year at Antrim Grammar School.
Joanna is the newest member of our teaching team and her work in preparing students for Trinity Guildhall examinations, led to some of our best ever results. Joanna has recently been appointed as an A Level Performing Arts examiner for CCEA and looks forward to this new role.
In February 2019, Joanna will direct Youth Lyric's Creative Community Showcase in Antrim Courthouse theatre – an opportunity she has dreamt about, being a local resident of the area. This production has been made possible because of the largest ever grant which Youth Lyric has received. We thank the Enkalon Foundation for their most generous support!
Sara Long (Board Member)
Sara Long, Chief Executive of the Education Authority.
Sara Long took up post as Chief Executive of the Education Authority (EA) on 1st April, 2019.
Previously the Director of Operations and Estates, Sara joined the Education Authority in 2016 and has been responsible for a wide range of services including home to school transport, school meals, school maintenance and capital development.
Sara previously enjoyed an extensive career within Health & Social Care, initially joining in 1999 as a general management trainee.
In more recent years, Sara held a number of management posts across the Western Health & Social Care Trust, most notably as Director of Performance & Service Improvement and working regionally as an Assistant Director at the Health & Social Care Board.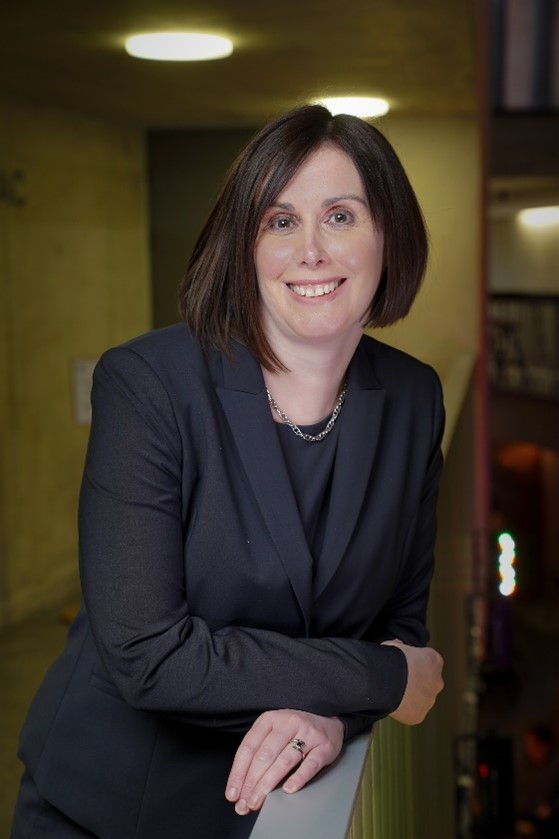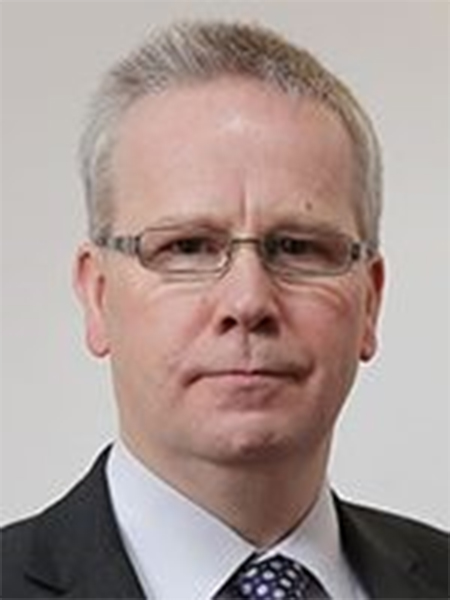 Roy Creelman (Treasurer and Board Member)
Roy has a BSSc in Economics and Business and is a Fellow of Chartered Accountants Ireland. He has many years of experience in auditing, business and tax planning. He is a member of the IOD Education Committee and past chair of governors at Down High School. He enjoys music, especially Van Morrison, and is a keen Arsenal fan.
Staff Members
Aidan Browne (Artistic Director)
Aidan Browne is Artistic Director of Youth Lyric.  He joined the group as a student in 1978 and became a tutor in 1986.
Aidan has degrees and diplomas from the University of Lancaster, Ulster University, Guildhall School of Music and Drama and LAMDA.
He has also been a freelance presenter at UTV since 1993 and frequently acts as an after dinner speaker and conference MC.  Aidan is also a regular contributor to radio programmes on U105.
Aidan is also a member of the Northern Ireland committee of the Royal Television Society, the committee of the Northern Ireland Media Academy and is also Company Secretary of Youth Lyric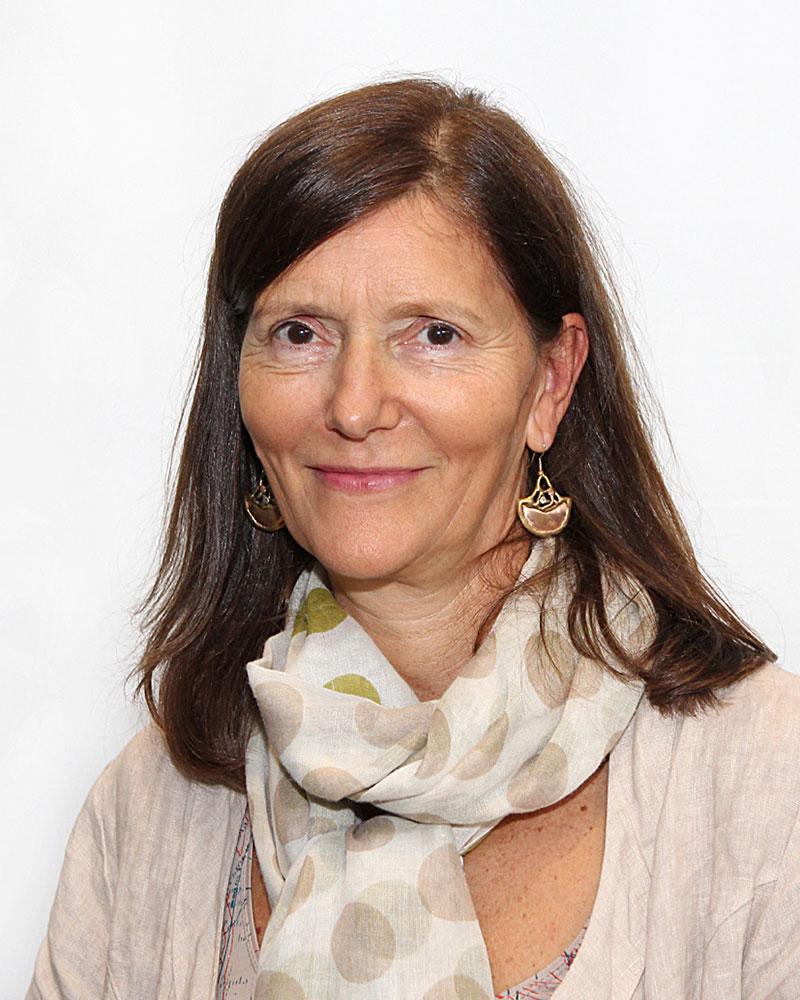 Jane Stewart (Head of Dance and Physical Theatre & Tutor)
Jane taught Physical Education for 10 years before embarking on a Dance Career. She started her own business in 1990 when she worked for the Education & Library Boards, promoting Dance in both Primary & Secondary schools. Jane has worked intensively with schools using Dance to develop cross community relationships and has been involved as the Artist in Residence.
Her work involves not only Dance but also Fitness, Aerobics & Pilates for adults. Alongside this she is responsible for teaching the Dance Module in Sports Studies at the University of Ulster at Jordanstown.
Jane has been the Dance Tutor at Youth Lyric for 30 years. The highlight of her career was choreographing & performing a solo dance at the Waterfront, for the Millennium Service.
Sheelagh O'Kane (Tutor)
Sheelagh studied at St John's College, York. (B.A. hons,) The Lee Strasberg Institute, New York (Scholarship Student) and successfully completed an M.A in Arts in the Community. She has her L.L.C.M. (Licentiate of the London College of Music.) After completing her MA, she has been concentrating on directing, writing & facilitating working with young people.
She has directed the successful productions of The Witches, The Twits, The BFG, Alice in Wonderland, The Great Gatsby, The Crucible and Magical Mayhem which she wrote for the Youth Lyric Theatre in the Waterfront Hall. She recently directed the production of The lion the Witch and the Wardrobe for the Youth Lyric 2017
She has been working as a professional actress for over twenty years. Theatre work includes Crucible theatre, Sheffield (TMA award); Barbican, London; Covent Garden, (Mark wing-Davey) Theatre Babel, Scotland; Tinderbox; Prime Cut; Kabosh; Big Telly; Replay; Belfast Theatre Co; Indian Ink Theatre Co; Green Shoot Productions; the Ulster Theatre Co. and numerous productions for the Lyric Theatre, Belfast.
She has been an arts advisor for the Arts Council and was vice chair of Equity N.Ireland, and is currently on the committee. She was also board director for Replay Productions and was a judge for Rock Challenge a UK based competition involving schools. Publications include "Theatre isn't just entertainment" in "R Shared Future" for the Youth Council of N.Ireland.
She has both CIT and PGCHFE qualifications and is currently teaching at Belfast Metropolitan College.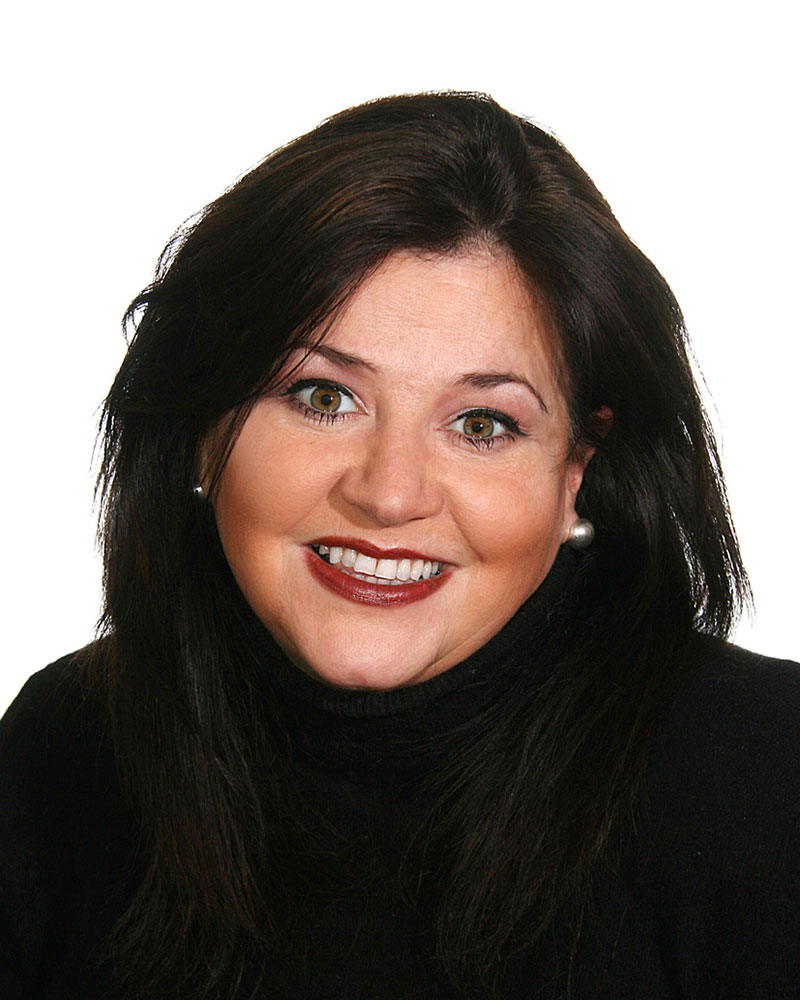 Ali Donovan (Tutor)
Ali Donovan graduated from University College Chester in the year 2000.
Since then Ali has taught in Sydney, London, Shanghai and Belfast!! Ali joined Youth Lyric as a pupil at the age of eleven and starred in many festivals and productions including The Minotaur, which was part of the UK wide BT National Connections youth theatre competition.
Now a teacher in Strandtown Primary School Ali enjoys keeping fit and is married with two 2 children.
Hannah Makinson (Tutor)
Hannah graduated from Queen's University Belfast in 2012 and Liverpool Hope University in 2014. Hannah is a primary school teacher and loves performance having completed HND in performing arts alongside her degree in Drama and PGCE. Now a teacher in Strandtown Primary School, Hannah enjoys singing, attending theatre and enjoying time with family.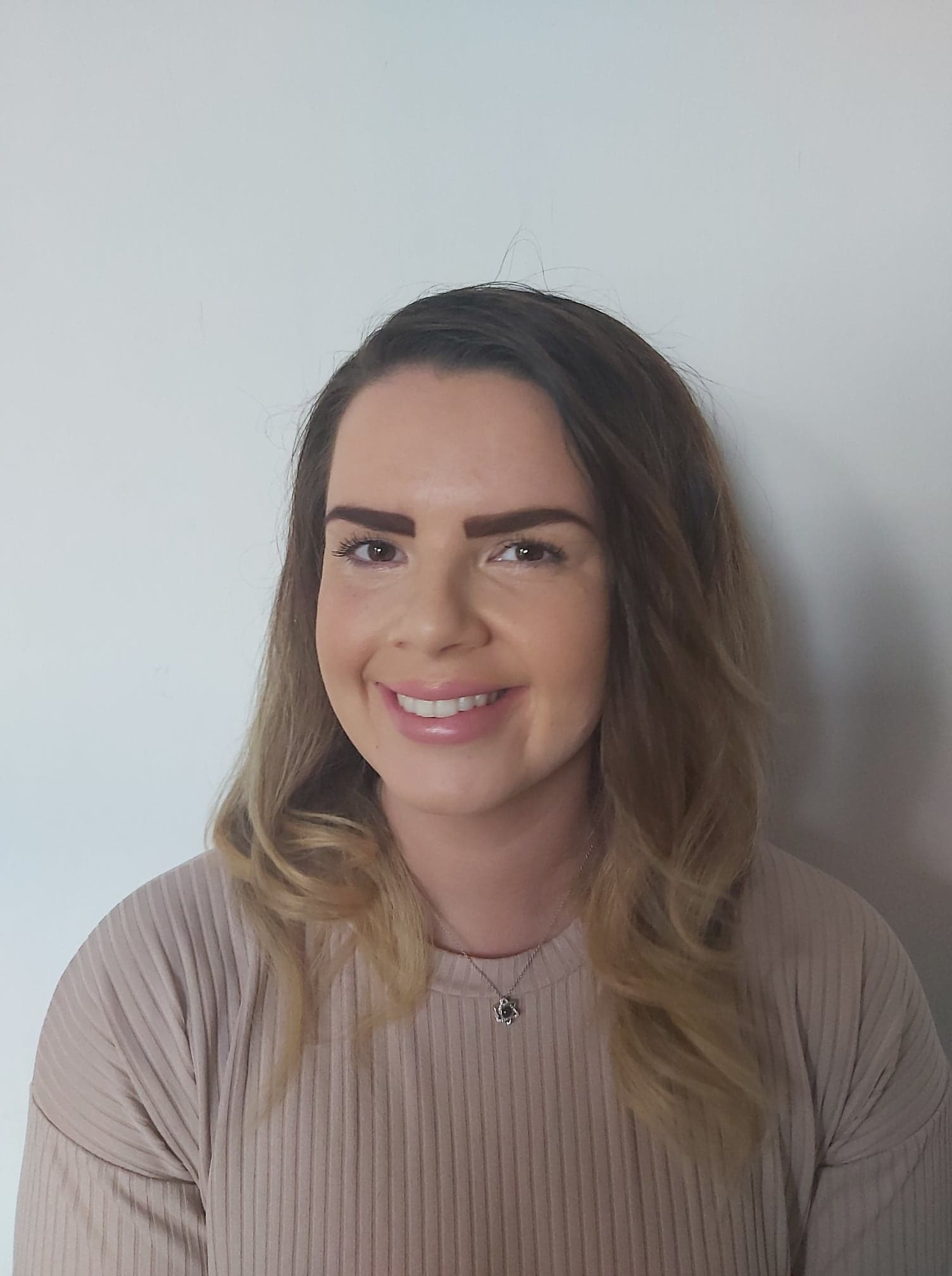 Laura Johnston (Tutor)
Laura Johnston graduated from the University of Ulster with a First Class Honours Degree in Drama. From this, she moved to Orlando, Florida where she was awarded a scholarship to study at the University of Central Florida. Following her time studying in America and working in Walt Disney World she moved to Windsor, Canada where she was offered an internship to work with Fools for Health and study at the University of Windsor. Here she studied with the worlds expert Bernie Warren in Clowning in Hospitals and Healthcare and worked as a Clown Doctor performing for children and adults in hospitals, hospices and nursing homes across Canada. Following these experiences she returned to Belfast sharing her skills and knowledge with young people. In 2009 she moved to Liverpool where she completed her PGCE in Performing Arts at Liverpool Hope University. She has been a secondary school teacher for 11 years and is currently Head of Drama at Rathmore Grammar School. She is an examiner with CCEA and travels to schools across Northern Ireland to examine GCSE and A'Level performances. Laura is a board member for Bruiser Theatre company and is on the Education Panel at the Lyric Theatre. She is delighted to be joining the team at Youth Lyric!
Danielle Johnston (Tutor)
Danielle is a graduate from both Queen's University Belfast where she studied Drama and English Literature and Hope University Liverpool when she completed her PGCE in 2014.  She is now a primary school teacher and adores her job.
Danielle has always had a huge passion for drama and the arts, taking part in local productions from a young age. Over the years, she has produced and directed many key stage one and two school productions including; The Lion King, Jungle Book, The Wizard of Oz and Mary Poppins. 
Danielle loves reading, attending theatre with her friends and adventuring with her dog Alfie!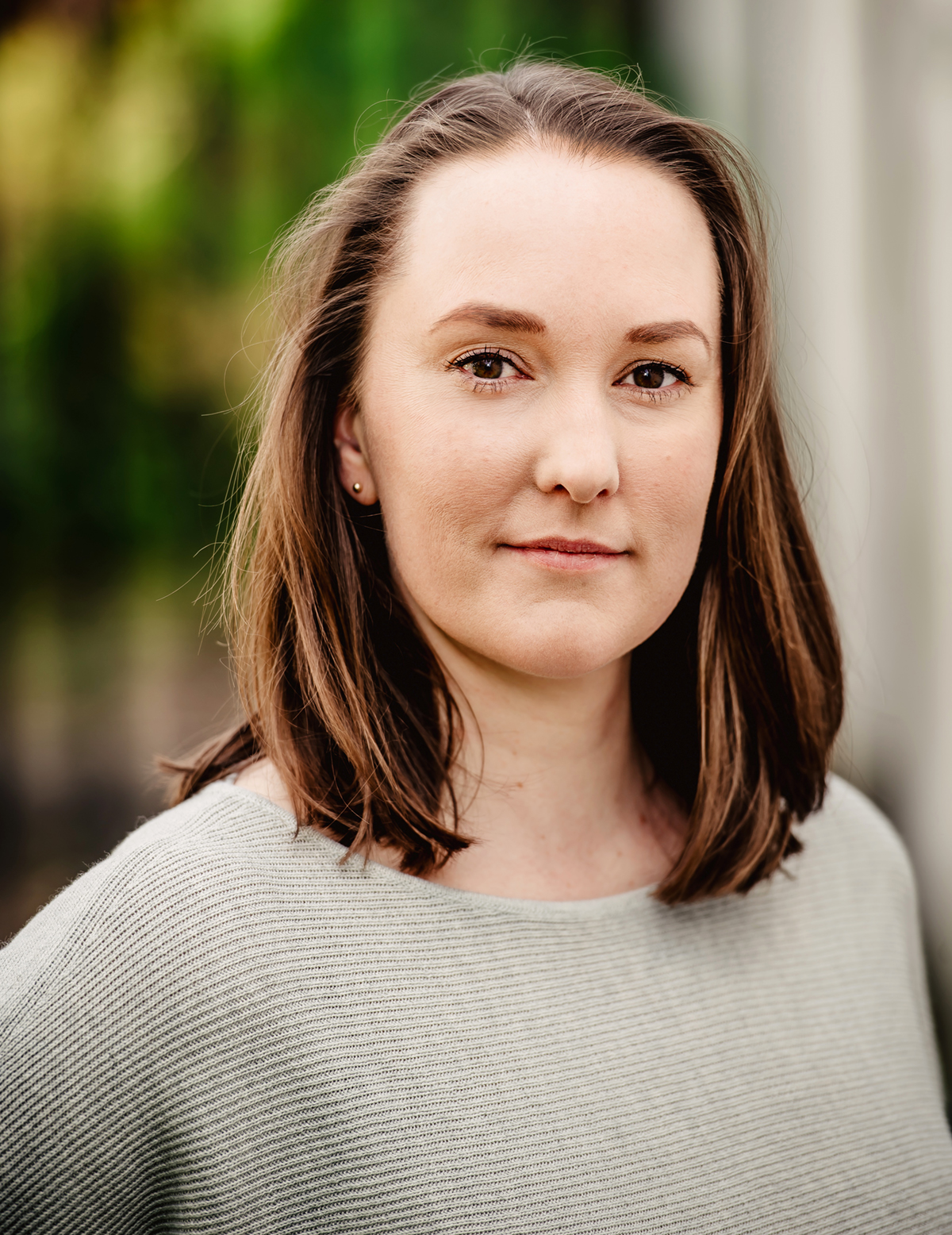 Paula Carson-Lewis (Visiting Tutor)
A professional actor and theatre maker, Paula trained on the BA Acting course (with a specialism in Collaborative and Devised Theatre) at Royal Central School of Speech and Drama, London. She studied under the direction of Catherine Alexander, Associate Director of Complicite Theatre Company, with input from John Wright (Told by an Idiot), Sinead Rushe (Out of Inc) and Imogen Knight (Frantic Assembly).
Paula has taught movement, physical theatre and devising to youth, and has led dance sessions for a broad range of age groups – from 4 – 60-year-olds. Onstage, Paula has most recently worked with Kabosh on an NI tour of Callings. Also with Kabosh, she performed in A Queer Ceili at the Marty Forsythe, and recorded personal testimonies from the PRONI Cara-friend archive for the Queering the North exhibition. She has collaborated and performed with Fahy Productions on Human at the Playhouse, Derry/Londonderry, and with Curious Doings on The Monsters Within.
Paula has also had the pleasure to work and perform with Big Telly Theatre Company, C21 Theatre Company, Green Room Productions and GBL Productions. She has also filmed with Spoton TV for the Department of Justice. Paula is currently writing a play on motherhood which has been supported by the ACNI. It is an absolute joy for Paula to find herself teaching with Youth Lyric, being an alumnus herself!
Heather-Joy Wallace (Visiting Tutor)
Heather-Joy graduated from the University of Ulster with a first class honours degree in Sports Science in 2010 and with a PGCE with Special Education Needs (SEN) in 2011. After graduating, she taught P.E. for three years and, through substitute teaching, gained a wide range of experience in primary, secondary and SEN schools across Belfast.
Through voluntary work with a variety of community and youth-work organisations in NI, Heather-joy has taught and choreographed dance performances with young people since she was a young adult. As a former student of Jane Stewart's, Heather-Joy is delighted to join the Youth Lyric family and to continue to develop her dance teaching skills.
Having been born with an insatiable desire to daily-dance, Heather-Joy now loves spending as much time as possible teaching her two little boys the joy of movement; most of the time amid the glorious chaos of the family kitchen!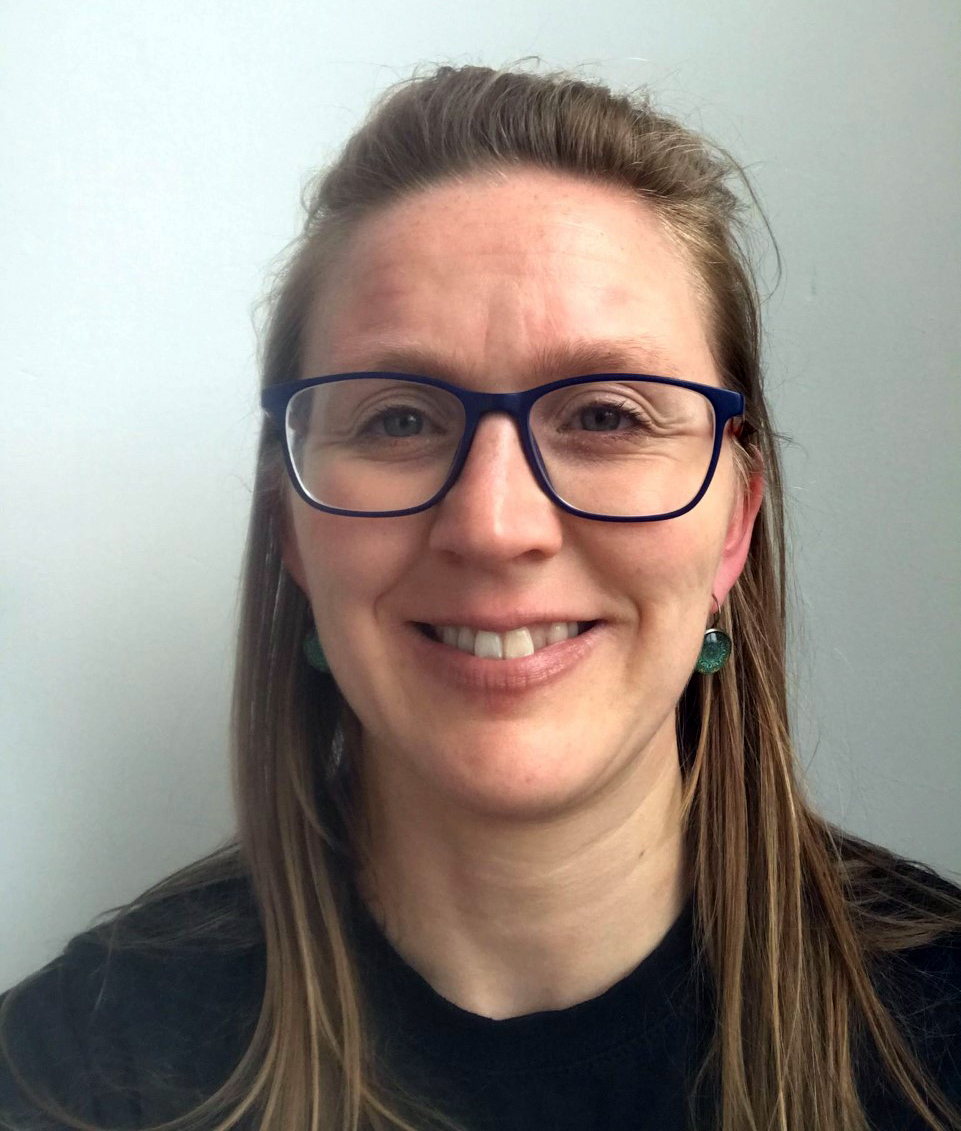 Rachel Robinson (Administrator)
Rachel Robinson. Born and educated in Brighton, England, Rachel has travelled a lot but most recently moved from Cyprus to NI in 2011 with her husband Pete (from NI) and their 3 children who are now aged 20, 18 & 16 and their 2 dogs.
Rachel joined Youth Lyric in April 2017 but has a worked as a PA / Secretary / Administrator / Event planner for many years, in both large and small organisations, in a variety of work sectors; such as BT, Health & Safety Consultancy, and Retail. She is a co-ordinator for a busy Mums & Toddler group and has run childrens holiday clubs and summer events in her spare time. She is very organised and loves the buzz of working as part of the team at Youth Lyric.
Jackie Fisher (Administrator for Antrim)
Jackie qualified from the University of Northumbria in 1996 with an honours degree in Consumer Sciences and went on to complete her teaching qualification at the University of Ulster in 1997. In the same year, she joined the Home Economics Department of Antrim Grammar School as teacher of Home Economics and Health & Social Care and has been teaching there for 21 years now. In 2010 she completed her Diploma in Educational Management with Special Needs. Jackie is also a Director on the Board of Women's Aid, ABCLN and is a volunteer at The Children's Contact Centre, Antrim. She is also married, has two teenage boys and three little pooches whom she loves to walk!
As Jackie is past pupil of Antrim Grammar School she is passionate about supporting local children and young people in the surrounding areas. Building confidence and resilience are skills that she works on developing each day in the classroom. Youth Lyric, she believes, provides a different, informal and safe setting to help develop these skills. Jackie has had lots of experience in events management and she managed the work experience scheme in 6th form for almost 10 years. Although very new to the Youth Lyric team, having only joined in April 2018, she is really looking forward to a very exciting year, supporting Joanna, Lynne, the children and their parents at Antrim Youth Lyric as they prepare to present their Showcase in February 2019 at The Old Courthouse, Antrim.
Salima Ramirez (Assistant Administrator)
Salima Graduated from Universitat de Barcelona in 2013 with a Masters degree in Business and Management and has worked in the Retail Industry for more than seven years in several countries. She is half Spanish half Nigerian, but born and raised in Germany.
Salima moved to Belfast in 2019 with her two children who are now aged five and three. She joined Youth Lyric in August 2021 and is handling the administration for our Strathearn and Orangefield PC classes plus assisting our Antrim administrator. She loves reading, arts and crafts and learning about different cultures and is fluent in German, Spanish and English